Economy Expansion with up to 4 Dual-Width Pro Cards
The enclosure is designed to have 4 PCIe x16 slots (x8 electrically) on NA250A backplane supporting up to 4 double-width PCIe Gen3 cards, or single-slot PCIe cards. In addition, the enclosure can accommodate all combinations of PCIe 3.0 ×1, ×4, ×8 and ×16 PCIe cards for every application with backward compatibility for Gen2 cards to work with the host computer.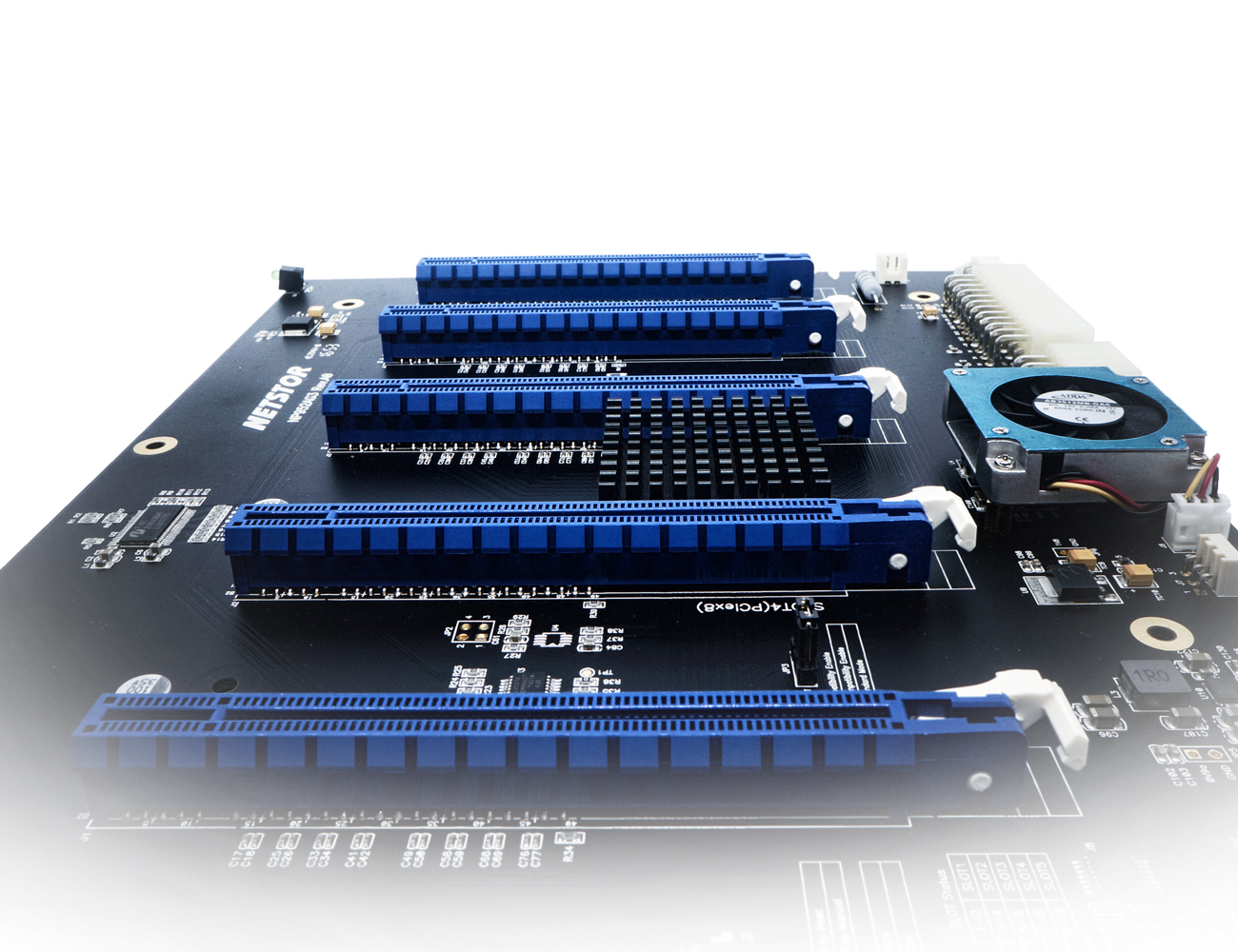 64Gbps Bandwidth – PCIe Gen3 x8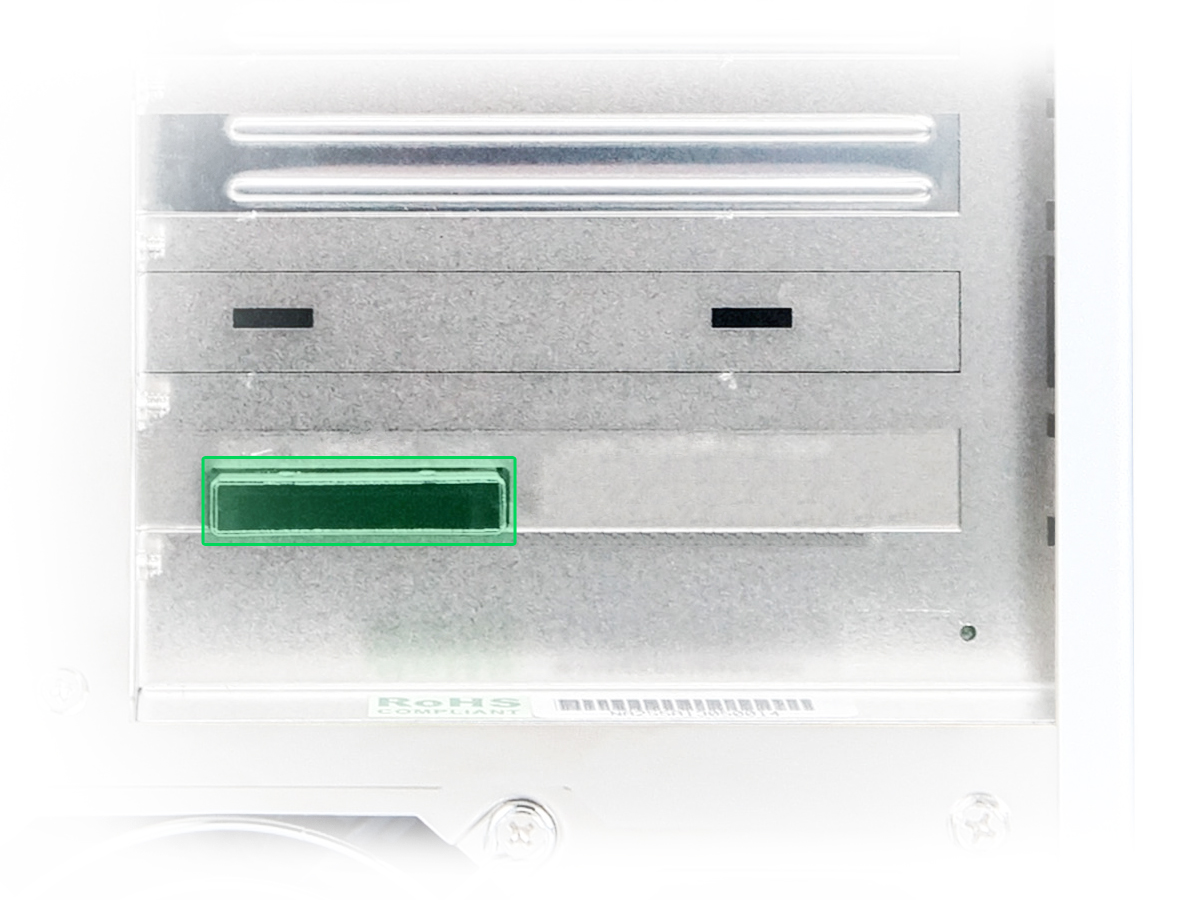 The NA250A PCIe expansion enclosure implements the latest PCIe 3.0 technology and PCIe Gen3 x8 (eight-lane) host interface with 8Gbps throughput per lane, offering blazing-fast data transfer rates of up to 64Gbps between host and expansion enclosure, dedicated for varied professional applications.
Great Sufficient Powering
PSU
Gold
PCI-E cables
Dedicated 1200W PSU for Varied Applications
Some professional cards require high power wattage for work; considering the hi-power requirement aspect, Netstor has considerately planned a dedicated, high-efficient 1200W power supply unit in the expansion enclosure to allow up to 4 high-performing pro cards to process simultaneously with top reliability and stability.
Supplementary 6+2 pin PCI-E Power Cables
The chassis has been thoughtfully designed to provide extra PCI-E power cables to meet each professional card's supplementary power requirement. Furthermore, any combinations of 6-pin and 8-pin PCI-E power connectors on each pro card are supported by NA250A.
Extra Card Holders
In view of some high-performance pro card with card length up to 30 cm or so, due to card's heavier weight and longer length, a special card holder has been deliberately designed close to each PCIe slot for holding the large, heavy card thoroughly and reliably within the expansion enclosure.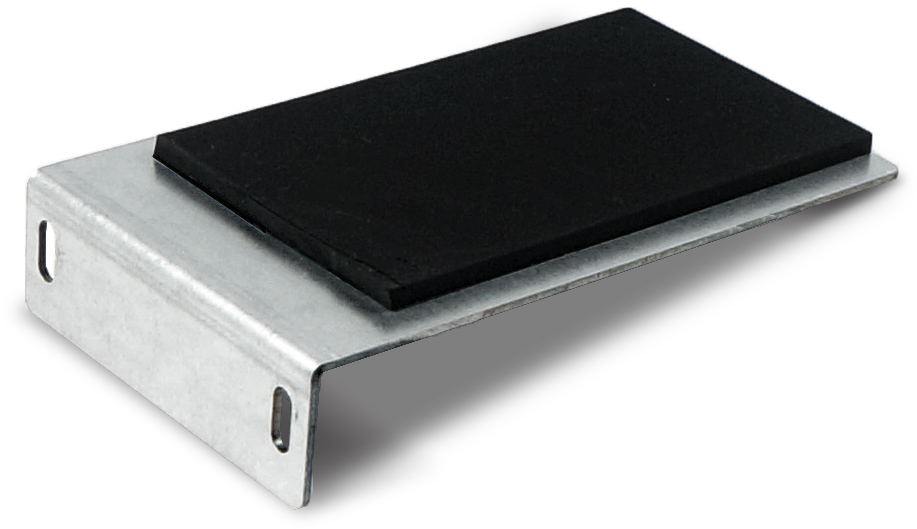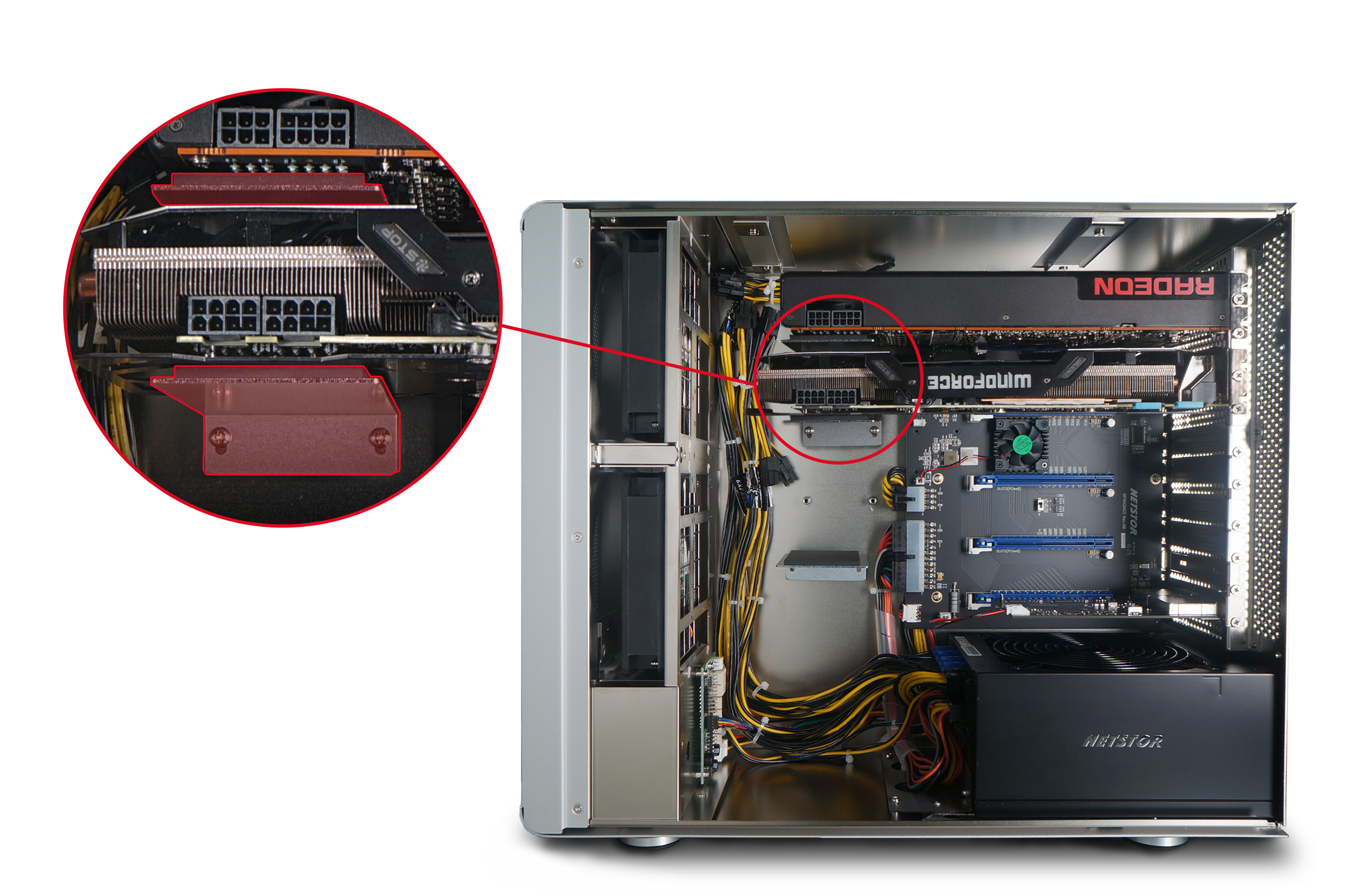 Convenient Adjustable Fan Speeds
Equipped with two front large 12×12 cm cooling fan modules with each fan in support of 75 CFM, providing best airflow ventilation to enclosure for most excellent heat dissipation ever, and ensuring pro cards within chassis can run long term without any high temp concern. Moreover, the fan speed of each cooling fan can be adjusted manually according to cards application situation within expansion chassis.